NEATO COOL LINKS AND STUFF!

The Dominion. The SciFi Channel's Homepage. Way cool.
Biography of Norton I, Emporer of the United States, and Protector of Mexico.
(This is for real!)
The Prisoner Homepage.


All the Sugar and Twice the Caffiene
Be afraid. Be very afraid.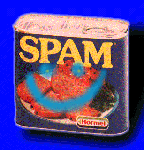 SPAM SPAM SPAM!
They came in peace... (yah right)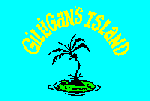 Just sit right back and you'll hear a tale...
United States Intelligence Community